Info on the start of the summer semester 2021 for students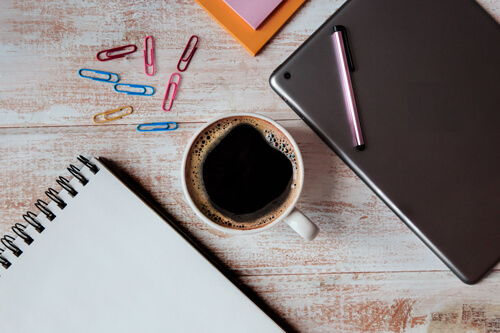 To the students of the Faculty of Economic Sciences
Do you have a study place at the Faculty of Economic Sciences in the Bachelor's or Master's programme? Then we would like to welcome you to the first semester. Of course, we also welcome all students of the higher semesters back from the soon ending semester break and welcome you for the summer semester 2021.
Due to the current situation, the events of the summer semester are still mostly planned digitally. If events are allowed to take place on site, the faculty plans to particularly give first-semester students the opportunity to get to know the university in person. For students in the higher semesters, individual courses will also be offered in attendance, if possible and if it makes didactic sense. Further information on this will be published in the module handbook. If you have reservations about taking part in face-to-face events or if participation is not possible for health reasons, digital follow-up is always possible.
As in the last semester, we offer a digital welcome event for students in the first semester of each degree programme. There you will also have the opportunity to network with each other. This event also represents the obligatory counselling interview for all new Master's students and will be stored in the system accordingly.
The welcome events will take place on the following dates:
 For Bachelor students:
 08 April from 10:00 a.m. to approx. 1:00 p.m.
For Master's students:
07 April from 10:00 a.m. to approx. 1:00 p.m.
You will receive an invitation to the welcome event by e-mail. If you are unable to attend the offered date, we will find a solution. If you have not received the mail by 28 February (for example, because you will not be admitted until later due to the late admission procedure), please contact us directly (wiwi-studium@rub.de).
Students in the higher semesters can plan their studies as usual with the help of the module handbook. You can find out whether courses take place digitally or in presence, which registration modalities are available and with which form of examination the module ends in the module handbook and the references to chair pages there. The updated module handbook will be published at the end of February/beginning of March.
Our student representatives (Fachschaftsinitiative Wirtschaftswissenschaft (FSI WiWi)) would of course also like to welcome the new students and is currently also planning digital events at/before the beginning of the semester. Further information will be available shortly on this homepage: https://www.fsi-wiwi.de/.
If you have any questions, please contact the Student Advisory Service, Ms Teufel or Ms Docter (wiwi-studium@rub.de).
We wish you a good start into the new semester.
Stay healthy!
Prospective students can find detailed information on the individual degree programmes at the Faculty of Economic Sciences here:
Further information for students can be found here: